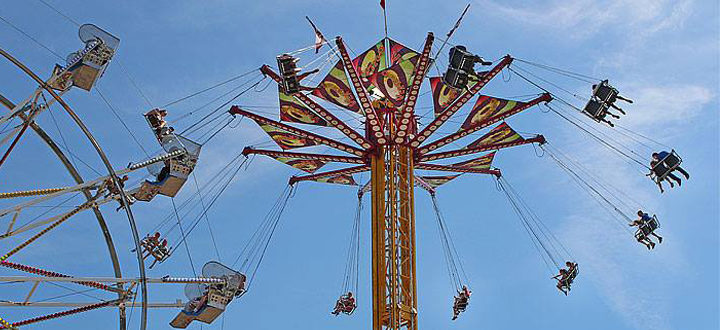 Westerner Park: Building Relationships Within Our Community
Building relationships within our community in Central Alberta is extremely important to Westerner Park. In order to provide exceptional guest experiences, we need a solid foundation. Our partnership with Holiday Inn, as our official hotel partner, is one of those relationships that has evolved throughout the years. Working with Holiday Inn has been valuable for not only us, but for the numerous visitors we welcome through our gates at Westerner Park.
Many of our guests travel from all over the province to attend events at our premier facility. At the end of the day where they hang their hat is important. We are pleased to recommend Holiday Inn Red Deer as a comfortable and affordable place to spend the night. With convenience in mind, we are delighted to be located so close to reliable hotels such as the Holiday Inn & Suites in Gasoline Alley and Holiday Inn Express. We are confident the guests that stay at the Holiday Inn are treated with appreciation and respect.
For almost five years guests at Westerner Park have noticed the connection between our organizations when they attend a wedding at the Holiday Inn Chalet or when they join colleagues in a meeting in the Holiday Inn Trailblazer room. Visitors will also be able to join the bustle of Westerner Days in The Holiday Inn 19th Street Market, with various exhibits, vendors and shopping.
Serving the Central Alberta region together gives us a chance to introduce guests to world-class facilities and accommodations. The partnership between Westerner Park and Holiday Inn is an example of a business relationship that aligns two organizations seamlessly. Both organizations have the opportunity to be successful while serving our Central Alberta community. We look forward to the future of being your home for celebration with outstanding partnerships behind us.
Article by Westerner Park