Your One Stop Shop for Red Deer Weddings
We want your wedding day to be perfect. Our team is dedicated to providing you with a day you will always remember. Celebrate your journey with ease and simplicity at the Holiday Inn & Suites Red Deer South. We can offer anything from reception or meeting spaces, beautiful honeymoon suites, catering and more to provide a complete package for your Red Deer wedding.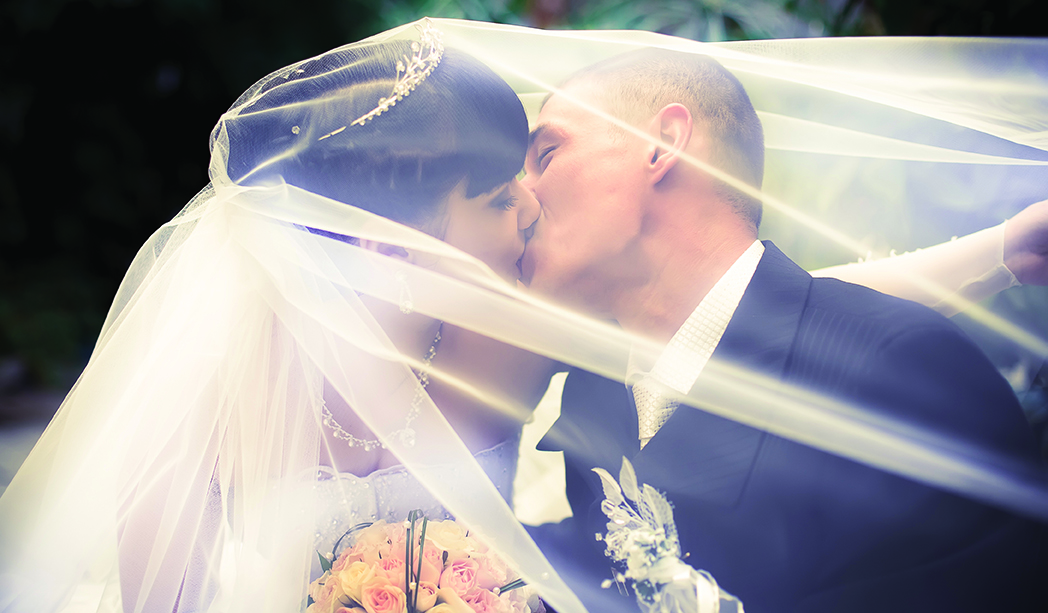 Ballrooms, Boardrooms, and Meeting Spaces
Choose our picture-perfect location for your wedding reception at Holiday Inn & Suites Red Deer South. Our promenade ballroom is the only pillarless ballroom in Red Deer, and at 7,000 square feet, there is enough space to hold over 500 guests comfortably.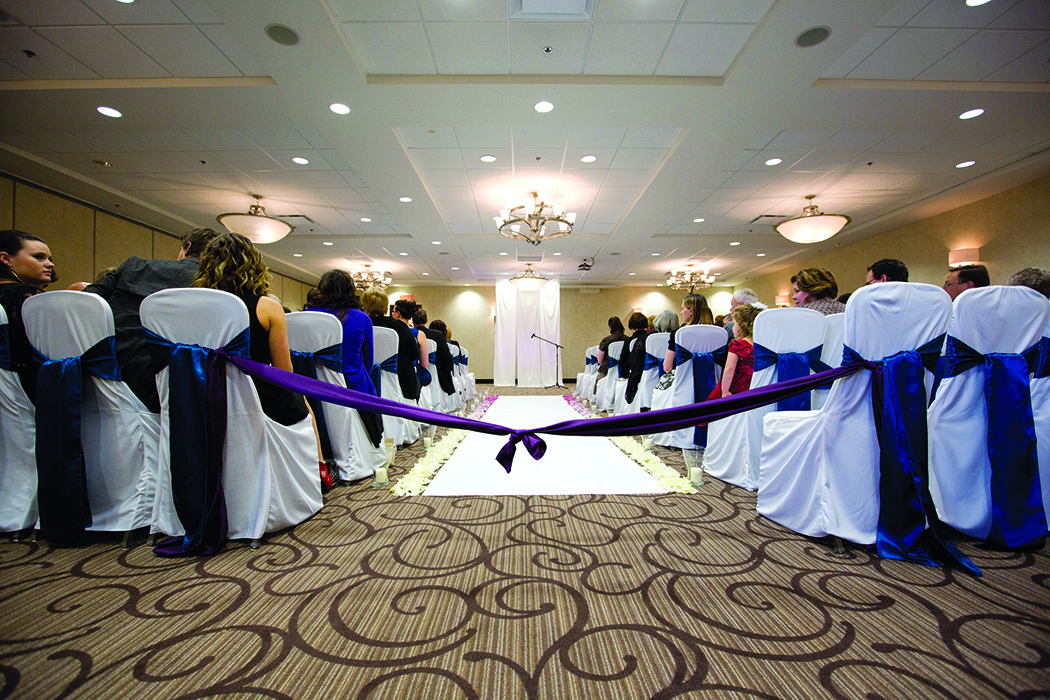 The ballroom can be cordoned off into 3 separated sections if needed. Each area is complete with its own AV systems, which includes a sound system, LCD projectors, screens, and microphones. We also provide a dedicated team to make sure everything runs smoothly.
From rehearsal dinner to reception, and even the after party, we can provide you with a complete location for your entire wedding day. You can even choose private dining from Boulevard Restaurant & Lounge in our Executive Boardroom.
Let us set up your event, provide linens, utensils, servers, and bartenders. Use our dancefloor to turn your reception into the ultimate party. Our room displays a neutral, modern décor and customizable lighting, perfect for any theme.
Catering with Boulevard Restaurant & Lounge
Whether you need a buffet or plated service, we're here to ensure your guests receive the highest quality service possible with catering from the award-winning Boulevard Restaurant & Lounge, located within Holiday Inn & Suites Red Deer South. Our award-winning Chef Emmanuel David and his culinary team will work with you to ensure a perfect medley of flavours to compliment your evening.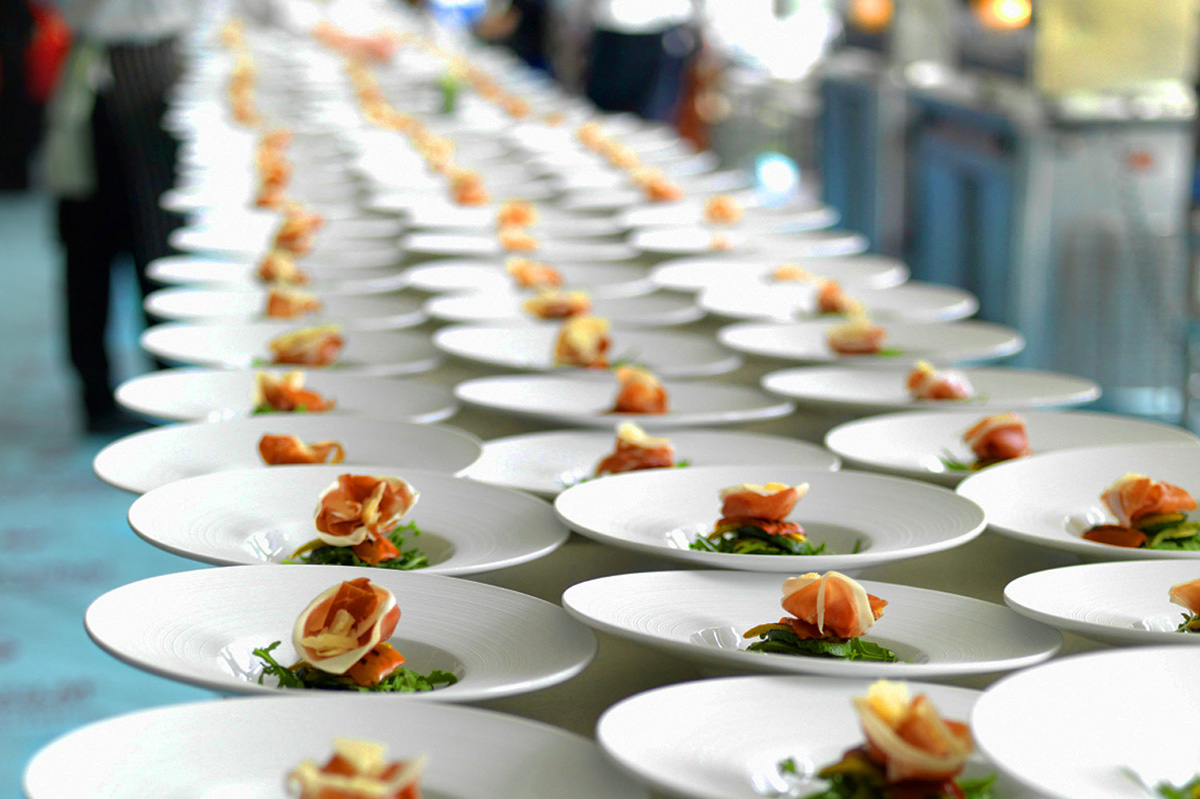 We have many customizable menu options available for you to choose from, and if you're looking for something unique, we can even help you create your own custom meals! We can offer a wide range of services from lunches, dinners, desserts, bar service, and even cakes. If you are looking for gluten free, vegan, or ethnic menu options, we can provide those too! Everything we make is made from quality local ingredients sourced from right here in Alberta. We take great pride in providing exceptional food and service. This is your day and we want to ensure it is perfect.
Outside Catering
Whether your wedding is hosted at our location or elsewhere, we can bring the catering to you with our culinary team at your service. We can even provide setup, takedown, linens, silverware, dishes, servers, bartenders, and everything you need for a spectacular event without any worry.
The Award-Winning Boulevard Restaurant & Lounge
The award-winning Boulevard Restaurant & Lounge is in the lobby of our hotel, making for a perfect place to dine with your wedding party, host a meeting, or to stop for a couple drinks in between or after the reception.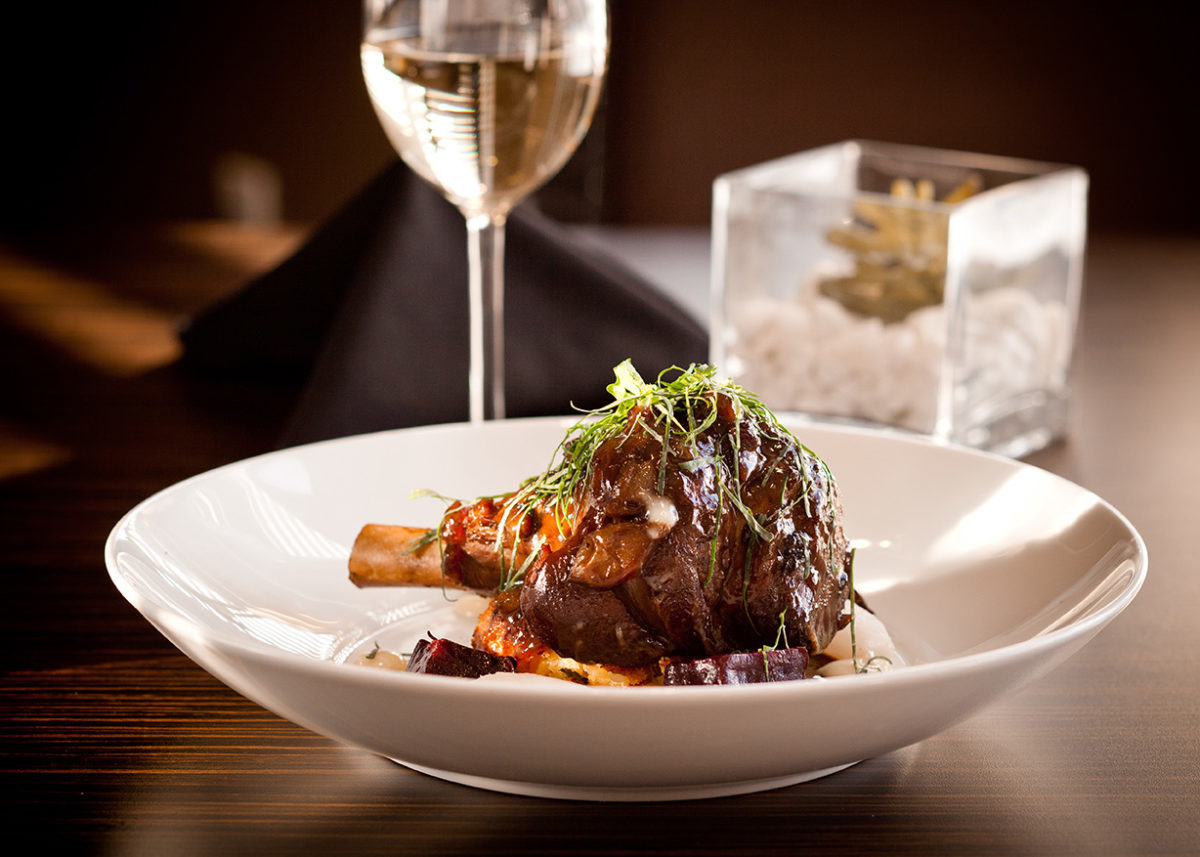 Boulevard Restaurant & Lounge is rated #1 on TripAdvisor for the Best Restaurant in Red Deer and features a unique menu prepared by the award-winning Chef Emmanuel David. The food prepared at Boulevard is carefully crafted from top quality, locally sourced ingredients.
Honeymoon & Bridal Suites
Holiday Inn & Suites Red Deer South has over 14 different types of guest rooms to choose from with 144 rooms in total. With over 900 square feet, a separated living room and bedrooms, fireplace, large jacuzzi tub, and an enormous bathroom with multiple sinks, the Honeymoon/Bridal Suite is a favorite for bride's setting up for their big day. If you plan your wedding with us, you can even get this suite complimentary!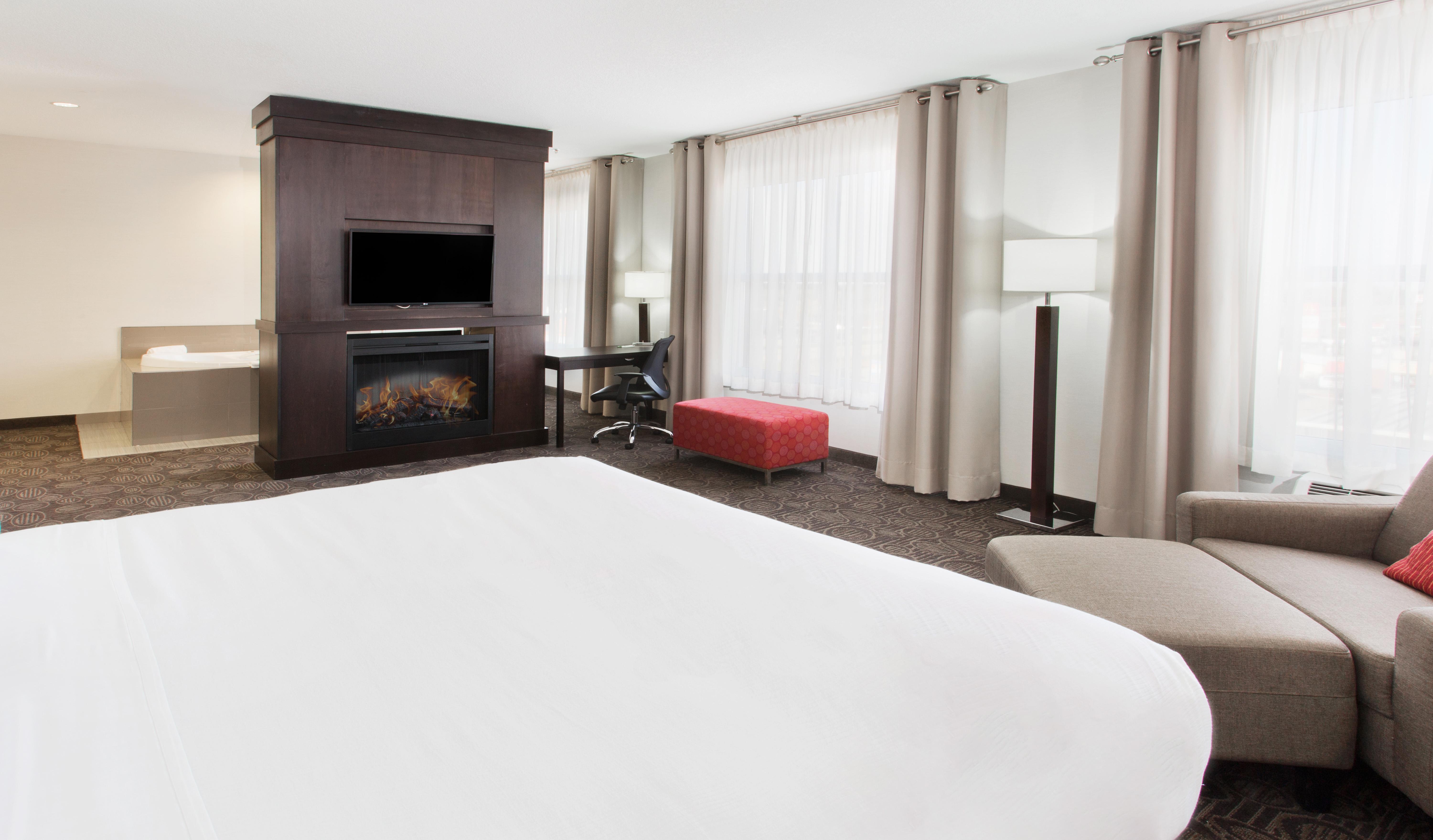 We're here for you
It is our goal to ensure your wedding day is the best day of your life. Let our team help you to create a memorable and extraordinary wedding for you and your guests. From the initial planning to reception, this is your day to remember. Learn more about what we have to offer in this handy wedding guide.
For inquires,
call us at 403-348-8485 and ask for a wedding specialist or email us at info@zsholdings.com