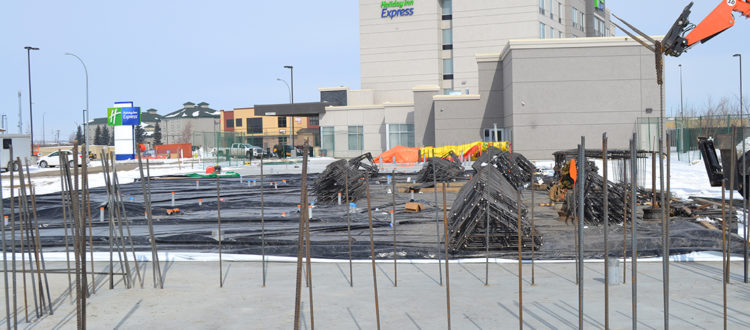 Progress Being Made on the Construction of Red Deer's New Staybridge Suites
The groundwork is near complete on the new Staybridge Suites being built in Red Deer, Alberta. This includes the plumbing, foundation, and reinforcements of what will become Canada's first Holiday Inn Express and Staybridge Suites duel property and Red Deer's first hotel designed for long-term stays, located at 6433 Orr Drive.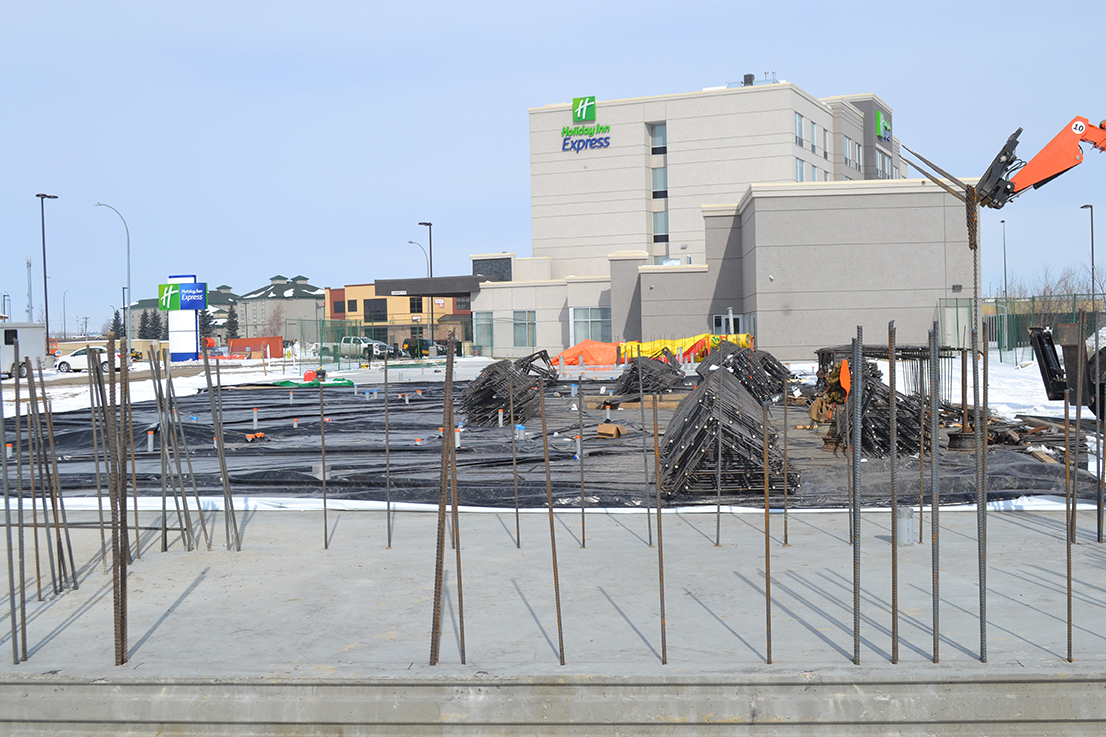 This will be the fourth hotel in Red Deer from Zainul & Shazma Holdings Ltd. (ZS Holdings) and the seventh hotel in Alberta. ZS Holdings currently owns and operates hotels in Red Deer, Hinton, and Edson, Alberta – view portfolio.
This new hotel will be a unique addition to Red Deer with features not available anywhere else. Staybridge Suites is designed with all the amenities of an apartment plus more.
Complimentary daily hot breakfast buffet
24-hour fitness center
Pool with waterslide and hot tub
Large workspace
Separated bedrooms
Complimentary Wi-Fi
Fully equipped kitchen with stove, microwave, refrigerator, and dishwasher
24-hour business center
Storage lockers
24-hour convenience store
Complimentary laundry machines
This new hotel will be attached with access to Holiday Inn Express Red Deer North, which opened last year, and will share amenities like the fitness center, pool, daily breakfast buffet, and more. This new Staybridge Suites will even include Red Deer's second Tesla charging station!
Red Deer's new Staybridge Suites is expected to open in December of 2018. This will be more than just a hotel—it will be somewhere you can feel at home.