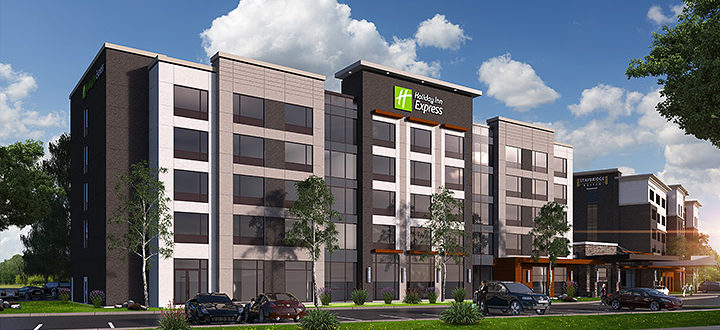 The Foundation Has Been Laid for the New Staybridge Suites Hotel in Red Deer
Through sun or snow, we are continuing to make progress on building the new Staybridge Suites hotel in Red Deer, Alberta. The foundation has been laid, and this will soon become the seventh hotel of the ZS Holdings portfolio. ZS Holdings currently owns and operates hotels in Hinton, Edson, and Red Deer, Alberta. This Staybridge Suites with be ZS Holdings' fourth hotel in Red Deer and the first Holiday Inn Express and Staybridge Suites duel property in Canada! We couldn't be more excited to share this news with you, and we look forward to updating you with the progress.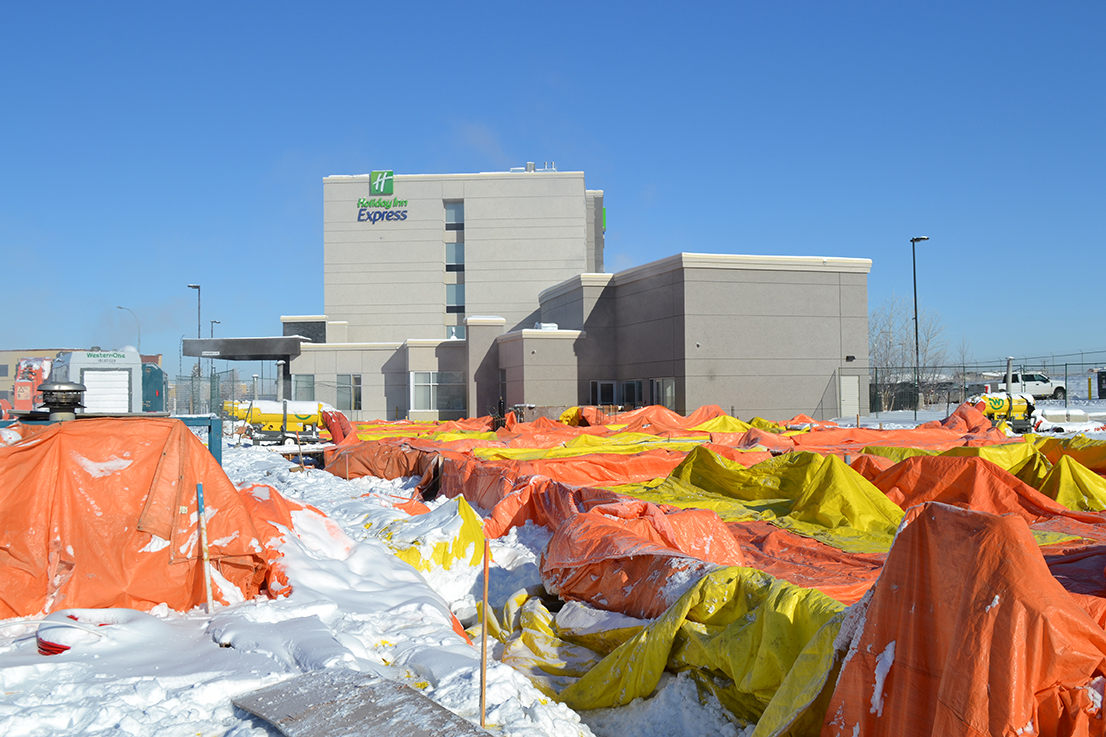 Located at 6433 Orr Drive in Red Deer, Alberta, this new hotel will feature 79 gorgeous suites with kitchenettes and everything you need to enjoy a long-term stay.
Staybridge Suites is designed to provide all the comforts of home, plus more. The hotel will even include a daily hot breakfast buffet, 24-hour fitness center, and pool with waterslide and hot tub. Each suite is designed with a large workspace, separated bedrooms, complimentary WiFi, and lots of space for day-to-day activities. Did I mention each room will include a fully equipped kitchen with a stove, microwave, refrigerator, and dishwasher? This new Staybridge Suites is more than just a hotel—it's somewhere you can feel at home.
Below is a photo of the Holiday Inn Express and Staybridge Suites duel property concept drawing.
The photo features Holiday Inn Express Red Deer North, which has been open since February 2017, and will serve as a duel property with Staybridge suites once it is built. Both hotel properties will be attached by a corridor and share amenities like the swimming pool, fitness center, and daily hot breakfast buffet. This new Staybridge Suites hotel will match the new Formula Blue interior design of Holiday Inn Express to create a uniform and inviting space for our guests.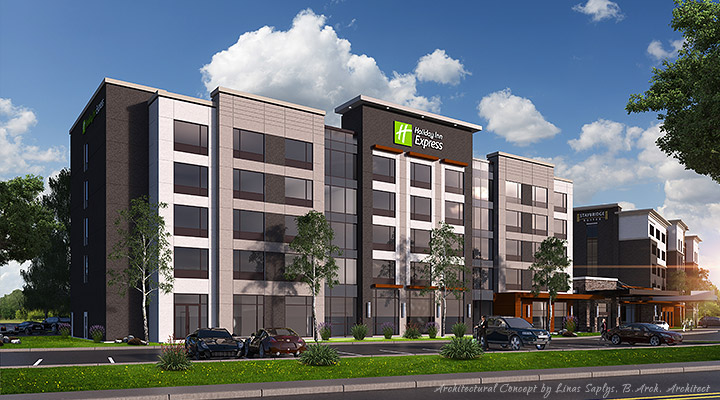 We will be continuing to share our progress on the construction of this new hotel, so stay in touch. Our next update will feature more concept drawings of the Staybridge Suites. Soon we will be able to invite you inside to relax and enjoy your next stay with us!