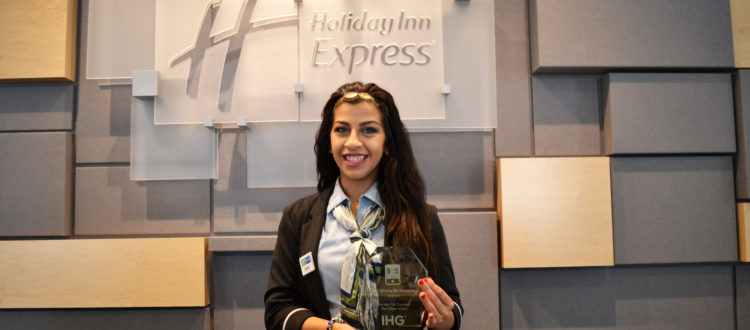 Holiday Inn Express Red Deer North Recognized with IHG's Winning Metrics Award for Canada
Holiday Inn Express Red Deer North has been in operation since April 2017 and has since received great recognition from guests and the IHG brand. Within a year of opening, this hotel has received the Guest Review Award from Booking.com for having a guest review score of 9.4/10. This hotel also received the 5 out of 5 Winning Metrics Award from IHG for being in the top percentile annually for IHG metrics standards for hotels in Canada. This means that Holiday Inn Express Red Deer North is considered the top hotel in Canada for the hotel brand!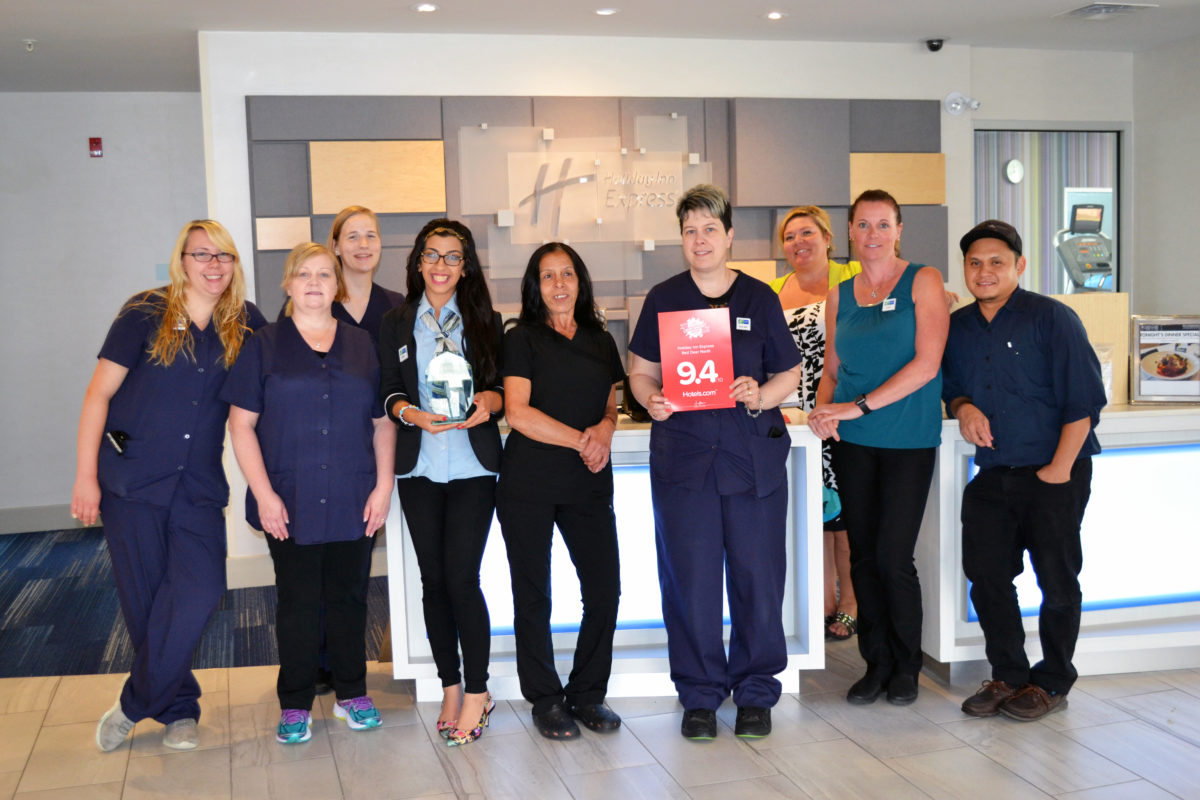 A little bit about Holiday Inn Express Red Deer North
This hotel was designed with Holiday Inn Express new Formula Blue Concept interior to provide a modern and comforting look and feel. This was one of the first hotels in Canada to use this design. The hotel offers amenities like a 24-hour fitness center, pool, hot tub, a large waterslide, a daily complimentary hot breakfast buffet, and so much more. This Holiday Inn Express even has a world-class banquet facility and boardroom, ready to host a wide variety of events.
What our guests say
As well as an appreciation for the hotel's amenities, guests have continued to show their support by commenting on the customer service continually provided by this property. In the hotel's most recent TripAdvisor review, Caroline commented, "Excellent facilities and staff. The staff at this Holiday Inn Express went out of their way to help resolve a laundry emergency! Everyone was helpful and friendly. The breakfast was delicious (and well labeled, vegetarian friends). The facilities are modern and rooms have lots of accessible plugs" June 2018.
Holiday Inn Express Red Deer North continues to serve repeat guests who consistently share positive stories of their stays and provide recommendations to future travelers. AlleyKat from Edmonton remarked that the hotel offers "unparalleled customer service" in a review and ended by commenting, "Great place, great people… Will be heading back there again soon" May 2018.
This hotel has gone a long way since its opening a year ago. A lot of credit goes to the employees who continue to provide excellent customer service every day. From June 25th to 29th, the hotel staff were thanked daily in various ways with treats, complimentary lunches, games, and more. This was part of Celebrate Service Week, an annual event our hotel participates in through IHG.
With such positive feedback from our guests and the excellent customer service provided, Holiday Inn Express has become a highly regarded location for travelers visiting central Alberta. This is only the beginning of a great journey to providing exceptional hospitality in Red Deer, Alberta. We look forward to your next visit!