One Stop Wedding Popup Shop – RSVP for March 2, 2018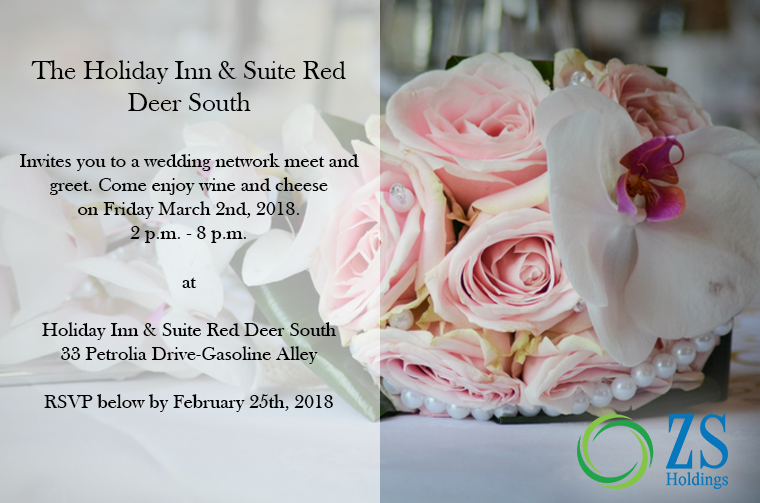 Join us for the One Stop Wedding Popup Shop on March 2nd, 2018 from 2 PM to 8 PM.
We will be meeting at Holiday Inn & Suites Red Deer South for a fun afternoon with professionals within the wedding industry. Let us share our knowledge and how we can help perfect your wedding day.
What will be included?
Wine tasting
Dessert and wedding cake tasting from Boulevard Restaurant & Lounge
Trying on wedding dresses in our honeymoon suite
Photoshoot with professional wedding photographers
During the event, we will be giving tours of our bridal suite, ballrooms, private dining, and more. You will get to try delicious desserts and wedding cakes made specially by Boulevard Restaurant & Lounge. There will be wedding dresses on display that you can even try on. To make the day memorable, you can take part in a photoshoot from a professional wedding photographer.
This day is meant to introduce you to professionals who can help to make your wedding day memorable. We can't wait to see you!
Don't forget to RSVP below.