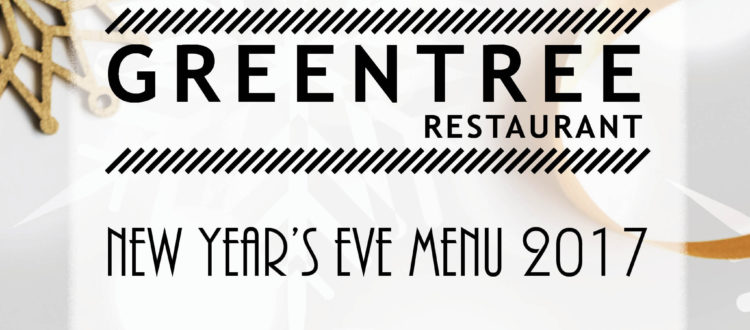 New Year's Eve Dinner at Greentree Restaurant in Hinton, AB
Join us on December 31st for a delectable 7-course New Year's Eve dinner at Greentree Restaurant in Hinton, Alberta! That's right, we will be serving 7 courses, all prepared by the new Chef Adil Abouizza.
Dinner will include appetizers, soup, salad, refreshments, dessert, and a pan roasted beef tenderloin with lobster, jerk chicken, or stuffed eggplant with couscous and cashews. We will even be offering wine pairing upon request!
Seating is limited for this incredible New Year's Eve meal, so don't miss out. Call us at 1-780-865-3321 to reserve your seat.
See details below for the full New Year's menu.